Volumes
Energy comes in different shapes, but one common denominator exists: energy is delivered in huge volumes. This means that the distribution must be efficient to keep the price for the end users at a manageable level. It also means – since the energy carriers we use are mostly fossil – that the CO2-emission from energy consumption is huge.
To illustrate the size: The oil market is approx. 93 mill barrels of crude oil per day. About 60 % enters the transport sector and is distributed to an enormous number of gas stations – every day.
The number of cars worldwide today is by the trade journal World Auto estimated to be around 1,2 bill cars. They also forecast it to increase to some 2 bill cars in 2035.
Many people believe that replacing vehicles run on fossil fuels with electric cars will help reduce CO2-emissions. This is not the way to go at all. All things concerning CO2-emissions from EVs aside, the size of the transport sector and the time available to drastically reduce the CO2-emission also speak against going down such a path.
Say the number of cars in the world today emit on average 150 g CO2/km, and each car is run 10.000 km/year. This will give a CO2-emission equalling 1,5 tons/year per vehicle and a total of 1,8 bill tons CO2 per year.
The number of electric vehicles turned 1.000.000 cars in September 2015, according to the web-site EVObsession.com. Say that each of these cars replacing a fossil fuels engine car will give a reduced emission of 150 g CO2/km. This will reduce the emission from 1.800.000.000 ton CO2 per year with 1.500.000 ton to 1.798.500.000 ton CO2 per year.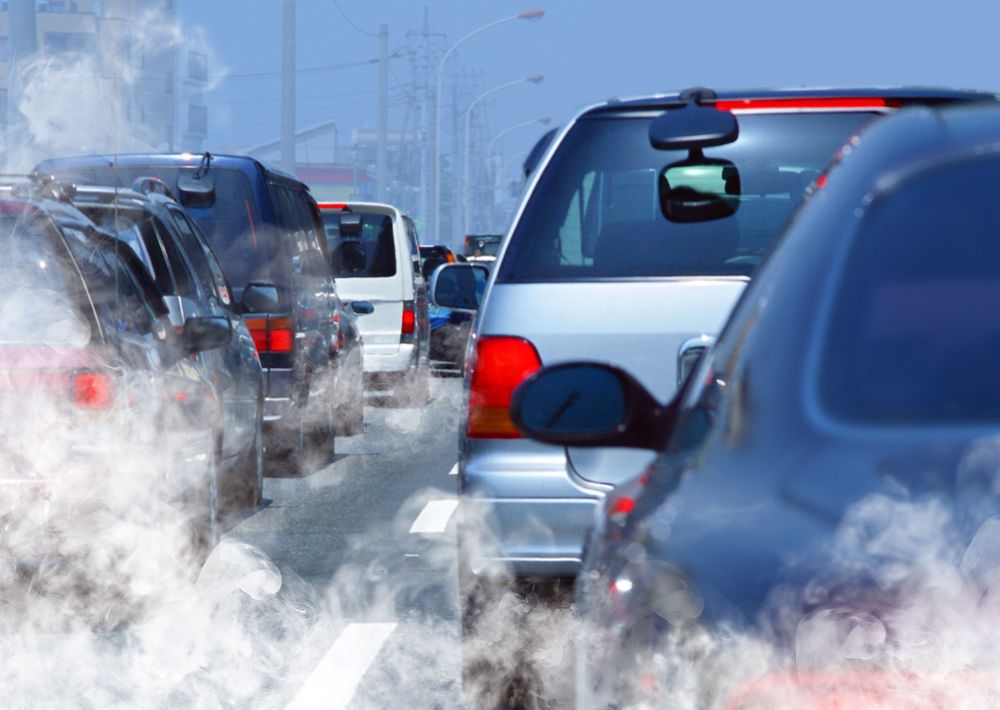 This is not bad – if it was right. Never the less – let's continue to say that an electric vehicle actually reduce CO2-emissions with the amount coming from a similar fossil fuels car.
Every of the last few years, between 70 and 80 mill cars are sold across the world. A peak was achieved in 2013 with approx 82 mill. cars sold, according to IHS Automotive, a consultancy firm. EVObsession.com reports approx..307.000 EV's sold in 2014 and forecasts the 2015-figure to be 430.000.
Taking World Auto's figures of 1,8 bill cars today growing to 2 bill cars in 2035 and equally distribute them between now and 2035 indicates that some 40.000.000 new cars will hit the road every year. Say 500.000 EV's can be produced and sold per year. Also say that the average new fossil fuel car emits 100 g instead of 150 g CO2 per km.
This will still not do the trick for reduced CO2-emission. Every year this will mean an increased CO2-emission from the new fossil fuels vehicles of 40.000.000 tons per year, offset by a modest 750.000 tons per year from EV's.
But every electric vehicle also contributes with a portion of CO2 being emitted per year. How large depending on how large the car is, and the way electric energy production mix is in the actual part of the world. So their "help" is significantly less than 750.000 tons – probably close to zero and very likely on the negative side of zero as well.
The way to deal with CO2-emissions in the transport sector must be to deal with the fuels for the more than 99,9 % of the total amount of cars around the world that run on fossil fuels. ENEnergy has an integrated approach to this, considering several aspects at the same time: reduced CO2-emissions, maintain energy supply, use existing infrastructure:
Use our fast production process to get from biomass to sugar
From sugar it is possible to produce all kinds of fossil fuels today

Gasoline
Diesel
Jet fuel
Create large plantations on barren land, using energy canes like Arundo Donax and Sorghum to produce biomass for fuel purposes

Sustainable fuels produced in large scale
Fossil fuel is replaced, giving less CO2 emitted
Arundo Donax and Sorghum sequester and capture carbone 5 times their own weight in their root system, meaning ENEnergy process is CO2 -negative
Use excisting distribution system for fuels

Our products are directly replaceable with fossil products
No large investments in new energy supply
Same distribution chain as fossil fuels
Some key data for the first project ENEnergy will conduct:
10.000 ha of barren land will be transformed into a plantation with Sorghum and ADx

Will give 7.500 barrels of gasoline per day
Net sequester and capture 5 mill ton CO2
Sequester and circulate 1 mill ton CO2 per year
This will be the beginning. Australia have a lot of barren land, and excellent growth conditions for energy plants on big portions of it. Also in other parts of the world such land areas exist. The numbers below give an indication of the possibilities:
15 mill ha of barren land (a portion of what exists in Australia alone)

Will give 11 mill barrels of gasoline per day (same level as Saudi Arabia crude)
Net sequester and capture 7,5 bill ton CO2
Sequester and circulate 1,5 bill ton CO2 per year
Total CO2 emission from energy consumption lie around 30 billion tons per year. It will require 50 mill ha to offset. The Sahara Desert is 9,400 mill ha and most of it is usable for suitable plants. It can be done.